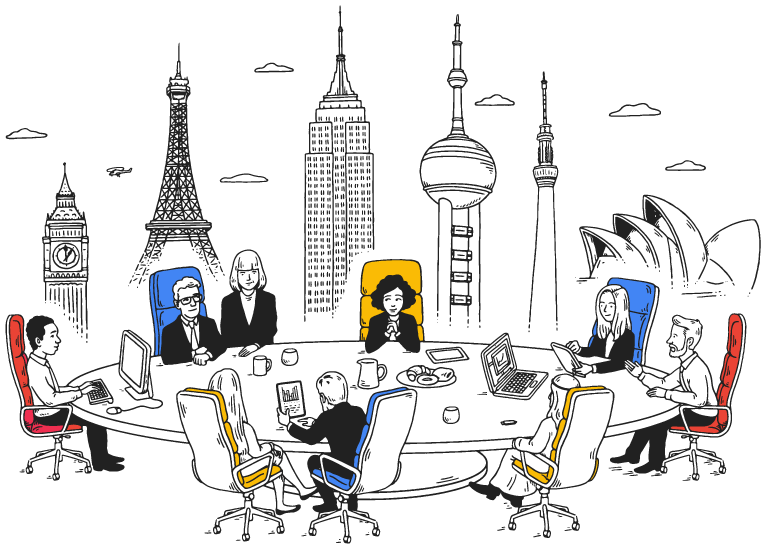 Click here for a recent article about how Platinum IP uses Google G Suite over Microsoft Office 365
If there is one company that continues to define its relevance in our daily lives it is Google. The apps that Google has provided have become an indispensable part of our lives. From a web search performed at Google.com to Gmail, Google Maps and Google Chrome our lives run on Google. The common theme are apps that are so easy to use and packed with truly useful functions that Google has become engrained in our daily lives. Google is now looking at not only making our personal lives easier but also our company lives with Google G Suite. Google G Suite includes all the core office productivity apps that we use on a daily basis backed with an enterprise level reliability. Google G Suite offers a fully integrated office suite including Docs (Word Processing), Sheets (Spreadsheet), Slides (Presentations), Gmail, Calendar, Hangouts (Video Conferencing) and Chrome. All 100% Ad-free and 30 Gigs of Google Drive Cloud based storage for the basic package. Business packages offer unlimited storage with a minimum of five (5) users. Google G Suite also adds enterprise functionality to Chrome by standardizing Chrome extensions like Grammarly across all of your workstations (Windows and Mac).
Years ago, Platinum IP standardized on Google's product line and has incorporated many of Google's products into its own products. Though we have an outstanding development team, we advocate for using "off the shelf solutions" to deliver reliable cost efficient solutions. Google G Suite continues to deliver unmatched reliability and functionality. To sign up for Google G Suite please click here. Once your account is created Platinum IP will work with you to assist in any conversion process from legacy office suites and email. Contact Platinum IP today and let us show you how a truly integrated office suite, that is accessible from virtually any device with a data connection, can streamline your business.