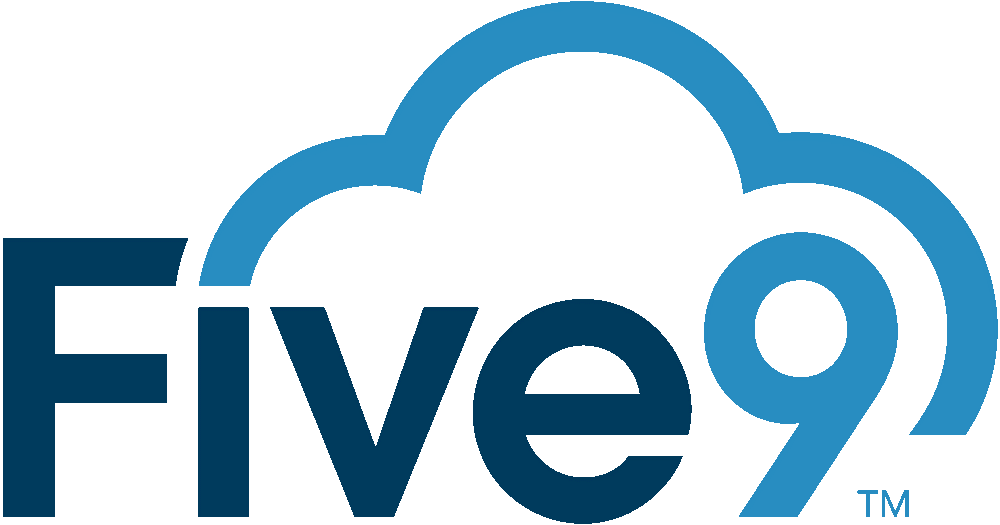 | | | |
| --- | --- | --- |
| | | Platinum IP Call Center Historical Reports |
| | | Platinum IP Workforce Management |
| | Variable Agent and Line Ratio | Platinum IP Call Center Management |
| | | Platinum IP Scriptbuilder |
| | Variable List Penetration | Platinum IP Call Center Statistics |
| | | Platinum IP Call Center Dashboard |
| | | Platinum IP Digital Recording Service |
| | | Platinum IP Custom Integration Service |
The thought of a call center can send chills down one's spine from both a management perspective and a caller's experience. Five9 coupled with our advanced Wallboards, Dashboards, Historical Reports, and Workforce Management will create a call center experience that is second to none for the end customer and management. Five9 offers the most open architecture cloud call center available. Reach maximum agency efficiency with features such as Inbound , Outbound and Blended call campaigns.
Each inbound campaign is assigned a phone number, local or toll-free. This is also known as the DNIS (Dialed Number Identification Service) which allows call routing to occur. Call routing with the IVR (Interactive Voice Response) or touch tones (DTMF - Dual Tone Multi Frequency) offer options to the caller, to ensure the agent answering the call via an ACD (Automatic Call Distribution) has the proper skill set to assist the caller. During peak times call routing can also assist in managing call queues by offering the caller in the queue a queue callback or prompting the caller to leave a voicemail. Although, neither are the ideal customer experience, Five9 prioritizes calls to manage accordingly. A new inbound call will always take precedence over any other call type; then, queue callbacks are processed, where the system will call the caller back as soon as an agent is available. Once an agent is at a "ready and voicemail" status the agent will process any voicemails left and callback as appropriate.
For clients that have inbound and outbound campaigns, Five9 offers a blended function. Throughout the day, regardless of call forecasting, there will be lulls in call volume. Rather than having the agents sit at a "ready" state waiting for non-existent call volume, the outbound campaign will connect the same agents to new potential clients for a sale or follow-up on a collection notice. Thus yielding, a productive state to the company until the inbound call volume normalizes. If, an inbound call occurs while an agent is connected to an outbound call, the agent will finish the outbound call and automatically switch over to handle the inbound call. Although blended campaigns offer tremendous productivity, they are a better fit for clients with eight (8) or more concurrent agents. Blended campaigns have one of the below campaign types to manage the outbound calling.
For outbound clients, Five9 offers four campaign types including Preview, Power, Progressive and Predictive. Each campaign type is designed for a specific call environment and the number of concurrent agents staffed. Preview campaigns are typically used when the agent needs to know as much information on the prospect prior to the actual call or the number of concurrent agents is less than four (4). Power dial campaigns only dial when an agent is in a "ready" status, thus reducing drop calls. In the centers that Platinum IP has configured, Power dial is used by 99% of all companies. Progressive dial campaigns are a balance between Power dial campaigns and full Predictive campaigns. Progressive campaigns increase the frequency of calls based on how long an agent is waiting, but the agent still must be at a "ready" state. Predictive dial campaigns use an algorithm to "predict" when an agent will be available based on average connect rate, average call handle time, number of agents and lines. Power, Progressive and Predictive campaigns all have secondary options for the agent to line ratios and drop rates. Preview campaigns dial solely as one agent to one line basis. Platinum IP will recommend a campaign type based on your calling goals.
Digital Recording
Five9 offers full digital recording of all calls a feature that Platinum IP highly recommends. By default, Five9 provides access to recordings for 45 days. Platinum IP developed a solution for clients that are required or prefer to maintain recordings for a longer duration while offering a fully indexed and searchable recording interface. This specific solution has saved several clients from customers making erroneous claims. Our clients have the ability to playback the original recording to the customer. Contact Platinum IP and inquire about our Digital Recording Archive service for more information.
Scripting
Although, Five9 is a fantastic call center solution, Platinum IP has built several add-ons to yield a higher level of productivity from the agents starting with our Script Builder. The success of any call center rests on training and coaching. Unfortunately, it is not realistic to have a trainer or coach sit with every agent for the duration of their shift. Call scripts have long been the solution to standardize agent's response and guide agents throughout the call. Platinum IP developed a scripting solution that guides the agent through the goals of the call while prompting the agent to collect key information from the contact. In addition, the scripting solution prompts the agent what to say next based on customer responses. Our script builder offers conditional page navigation based on agent selection from drop-down menus. We also support required fields before continuing to navigate the script. As well as required field types, alphanumeric or numeric only. We developed a solution to prevent incorrect mailing address with our inline address verification with Google Maps. In addition, we standardized email communication to end customers with email templates. To ensure data is spelled correctly and grammatically sound, we leveraged Grammarly a Google Chrome extension. A simple to use admin interface allows a non-technical user to create scripts, utilizing all the above features. All the data collected by the agent is exportable to other areas throughout your business. Contact Platinum IP today to discuss further options on call center integration and automation.
Reporting
Reporting and statistics are ultimately what defines a successful call center. Platinum IP offers several solutions for management to achieve their goals. From Wallboards that provide a simple Jeopardy style board with key metrics such as service level, productivity level, number of calls, number of agents, number of queue callbacks, number voicemails and number of abandons to Dashboards that chart in real-time how the day is playing out. Our goal is to equip your managers to make decisions intraday thus having a positive effect on agent productivity and service level. Our historical reports take this same focus to a whole other level by trending days, weeks and months of data with a single click.
Workforce Management
All this data mining has led Platinum IP to develop its crown jewel, our Workforce Management solution. By integrating directly into Five9 a call center simply needs two weeks of run time and our Workforce Management can start predicting call volume, recommend agent density and create schedules for optimal agent efficiency. In addition, our Workforce Management is controlled by a simple group of sliders that illustrate the relationship between call volume, agent density, service level, productivity level, abandons and call length. These sliders allow management to override forecast models based on known call volume drivers independent of the call center. The sliders also illustrate the level of investment needed to have a meaningful impact on areas that management deems as subpar.
Although you could call Five9 directly, Platinum IP will manage a seamless migration from your current call center to Five9. We will configure your agents, campaigns, call flows, searchable digital recordings, agent scripting, call statistics Wallboards, trending Dashboards and of course your Workforce Management. Since Five9 is a cloud solution there is no onsite hardware to install or maintain. The only requirement is a data connection. Cloud-based call centers are hosted in multiple data centers around the country offering another level of protection to your disaster recovery plans. Call Platinum IP today and let us redefine a call center for you, enabling you to offer your customers the level of automation and customer service you strive for.